How deep would you like to go down the R34 GT-R rabbit hole today? As you know, there's a myriad of versions and editions for the final Skyline-based Godzilla generation. And this Nissan GT-R R34 NISMO N1 Super Taikyu—a Group N race car—is about as special as it gets.
When asked about the rarest R34, many fans will talk about the Z-Tune, essentially a street-legal special Nissan hand-built by stripping out existing chassis and rebuilding them using motorsport gear.
Depending on the source, 19 or 20 R34 GT-R Z-Tunes were built, with these rare birds being valued at roughly $2,000,000 nowadays.
The value of the R34 GT-R NISMO N1 Super Taikyu? Obviously, well above $2M and generally "priceless"
Yes, it's hard to come up with something that can outshine those numbers. But the Nissan GT-R R34 NISMO N1 Super Taikyu proves it's not impossible, as only 12 units were built. And, according to Chrome Cars, a German specialist who handles rare vehicles like the original Eleanor Mustang from Gone in 60 Seconds, only 11 units have survived. Plus, with lap times taking precedence, many teams modded these cars outside their factory spec back in the early 2000s, which makes this restoration an even more exciting effort.
Well, Chrome Cars recently sourced this unit and has currently tasked a company called GT-R Unlimited with giving the Nissan GT-R R34 NISMO N1 Super Taikyu a complete restoration.
What sets this R34 GT-R race car apart?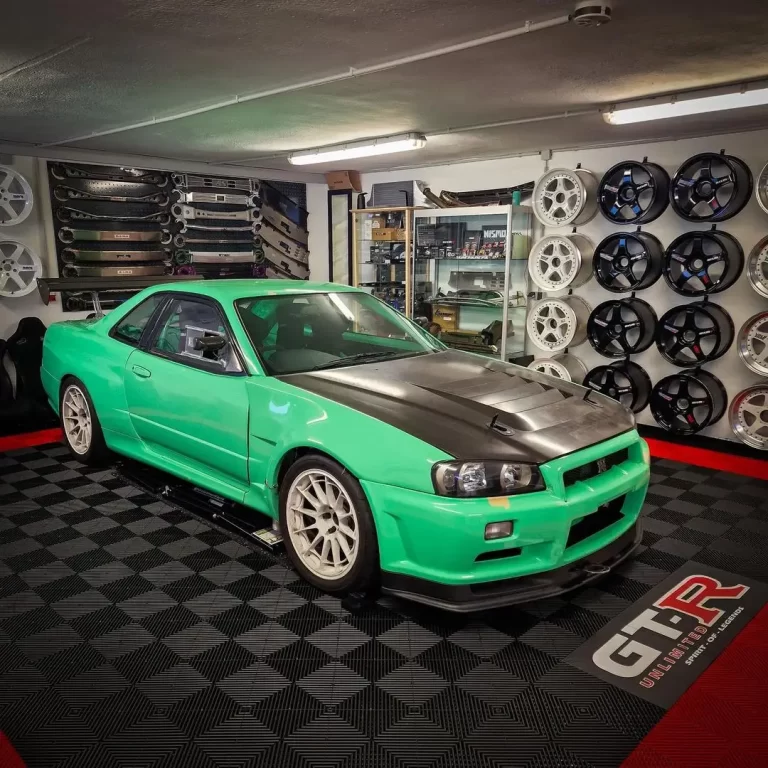 Much of the massive fame the R34 GT-R currently enjoys is owed to the Fast and Furious movie franchise and the Need for Speed arcade gaming series.
However, before the R34 stuck to the big screen—and the little one—the GT-R NISMO N1 Super Taikyu allowed this generation to continue its predecessor's racing domination.
The race car was first fielded in the 1998 Super Taikyu season (Group N), a Japanese endurance racing series that welcomes professional and amateur drivers alike and is still alive today—classes have evolved, but, fiy, the R35 GT-R NISMO GT3 took the championship in 2022.
The R34 GT-R NISMO N1 Super Taikyu grabbed the championship in 1999 and kept winning races, while also competing in endurance events like the Nurburgring 24 Hours and the 24 Hours of Spa.
While based on the R34 GT-R street car, the NISMO N1 Super Taikyu racer is lighter (lbs or 1,350 kg) and packs a beefed-up 2.6L twin-turbo RB26DETT N1 engine that makes 450 hp and sips fuel front a trunk-mounted cell. By the way, you may also wish to check out the outlandish diesel block-powered Nissan GT-Rs (RD28) they build in Australia.
Of course, the aero package is also a key component. Speaking of which, while the wing you see here is original, neither the front bumper nor the color are the ones that used to be found on the machine back in the day. And would you look at the secret those Enkei NT03+M wheels hold!
GT-R Unlimited, who is currently working on two such R34 unicorns, is not just restoring this NISMO N1 Super Taikyu for display, as this race car will be put through its paces, which is why some hardware is set to be replaced with more modern equivalents.
"It will be restored as authentically as possible. Of course, because of safety and modern technology, we will switch to the latest intelligent systems, since we will not only build the vehicle to show but also to drive," the specialist explains on Instagram.