This is the best classic supercar story of 2023. John Temerian, the genius exotic car collector behind Curated, has recently purchased the hero car from Wolf of Wall Street. Two Lamborghini Countach 25th Anniversary models were used in this Martin Scorsese classic, and one was actually wrecked for Leonardo DiCaprio's character Jordan Belfort. This makes the remaining car, chassis #KLA12722, a priceless piece of art and means its value is much higher than $1 million.
In 1988, Lamborghini wanted to celebrate its 25th anniversary with a special edition. The "Anniversario" was mechanically comparable to its predecessor, the LP5000 QV. However, its bodywork modifications make the 25th Anniversary the most desirable Countach version.
Only 657 cars were produced from 1989 to 1991. According to our data, the sales record was recently set at $775,000 during the 2023 RM Sotheby's Arizona auction. John Temerian says he bought his example for "well over $1 million", which means a brand new record was set, and another one will be set again once it's sold, presumably at one of the major summer auctions. I actually think that's still low because a manual Murcielago is worth about $1M too. You can blame Temerian for that too.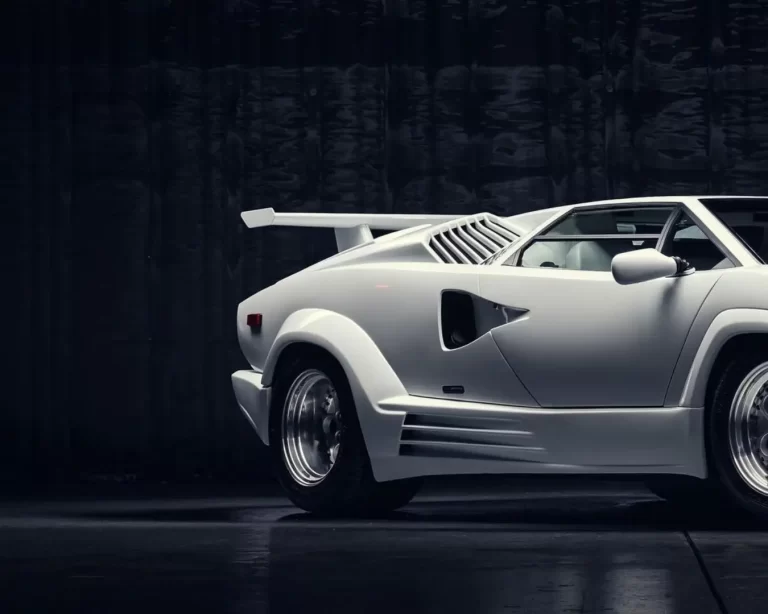 Of the total cars made, only 12 cars arrived in the United States in this spec, which combines Bianco Polo (white) exterior paint with Bianco interior leather. Some people really hate the US spec, which has much thicker bumpers to comply with pedestrian protection laws at the time, so they change them to European spec. However, the ugly bumpers do give this particular version an iconic, instantly recognizable look. You just look at it and immediately think "Wolf of Wall Street."
As you would expect, purchasing the actual car from the movie wasn't easy. A buddy of John Temerian has been friends with the owner ever since 2010. He drove from Baltimore to New York and actually drove the Countach in the movie.
The other hero car which was wrecked in the movie was actually another one of the 12 white-on-white 25th Anniversary models. This survivor is showing 85,000 kilometers on the odometer which is almost 53,000 miles. Normally, that would be considered extremely high and would detract from the value of the supercar, but its current owners at Curated argue it's now a piece of art.
2013's Wolf of Wall Street is a Martin Scorsese masterpiece and one of the most iconic performances by not only Leonardo Dicaprio but also Jonah Hill and Margo Robbie. Only two Lamborghini Countach supercars were used, and one of them was wrecked, so the situation is much different from the Fast & Furious Toyota Supra, for example, of which they made a lot. Obviously, there are other condition issues. For example, the multi-piece 15-inch OZ Racing heels don't appear to be in the best condition.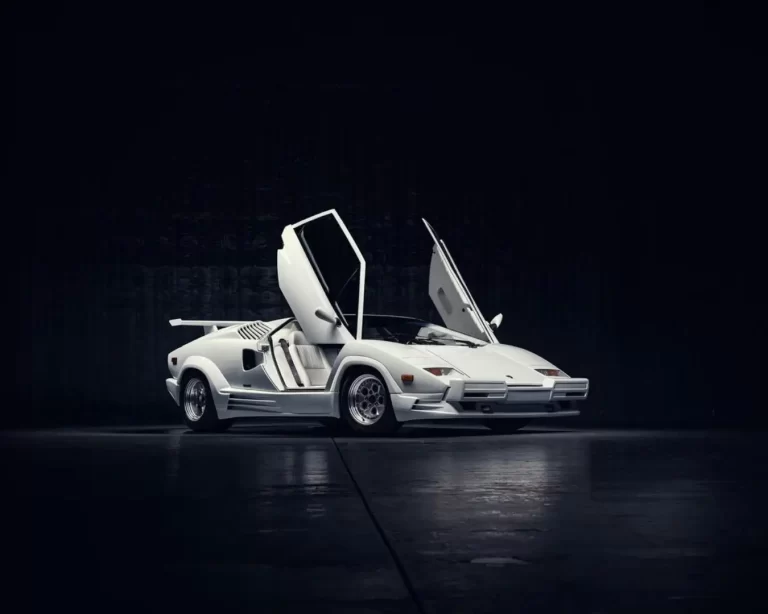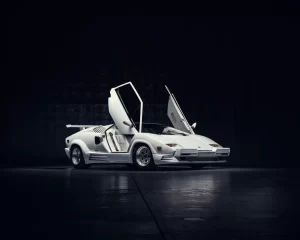 Adding further value to the Wolf of Wall Street Countach is John Temerian's personal connection with it. After purchasing the car, he discovered that he used to wash it as a young boy. His father, making his debut on the YouTube channel, was in the business of servicing, repairing, or even repainting exotic cars. It's been through their hands many years ago, and there are pictures to prove it.
According to Curated, the car was delivered in July 1989 to the Lamborghini dealer F.C Kerbeck in New Jersey and was personally driven by mister Kerbeck until 1991.