The 2024 Tesla Model 3 has just been revealed. While this isn't an all-new car, "Project Highland" brings important changes to the most popular electric car in the world. Here are all the major updates for the EV, which improve the exterior design, cabin, and overall usability.
Tesla claims it has changed more than 50% of the parts on the Model 3. And while these upgrades were based on customer feedback, we believe Tesla is actually trying to make the Model 3 a bit cheaper and simpler to assemble because there's a price war happening.
At the front, the 2024 Model 3 sports an all-new headlight design. The LED projectors are more crip and narrow, giving the sedan a modern appearance. The bumper has also been changed to look more minimalist, with no fog lights and only a small air intake at the bottom.
Longer Range Thanks to Aerodynamics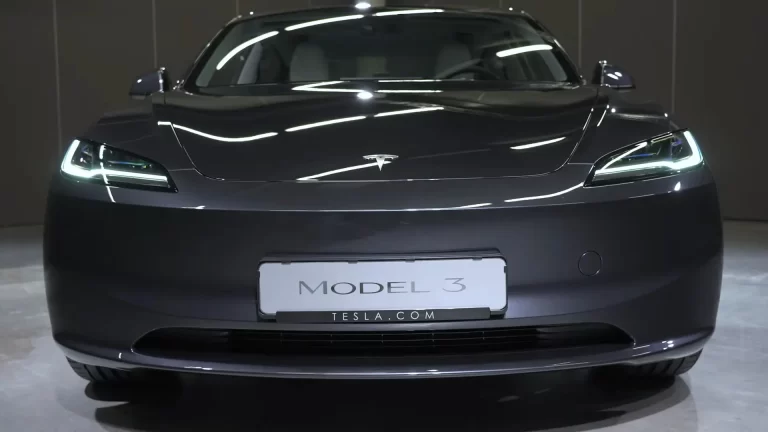 These styling changes aren't just for show; they improve the Model 3's aerodynamics. Even though this has the same motors and battery as before, Project Highland is apparently up between 5 to 8% more efficient. So the single motor model can go 346 miles per charge, 39 miles more, and the Long Range promises 423 miles (up 27 miles). Those are European WLTP numbers but expect similar improvements from EPA.
Two new colors have been added to the range, Ultra Red and Stealth Gray. The profile is largely unchanged, though new 18- and 19-inch wheel designs have been introduced. There are changes beneath the skin as well since the new Model 3 featured double-glazed windows for better sound insulation and extra structural reinforcements in the doors.
At the rear, the Model 3 Project Highland features a new diffuser design and redesigned lights. The new taillights have thin LED signatures and are now completely integrated into the trunk instead of being split between the trunk and fender.
Sleek New Interior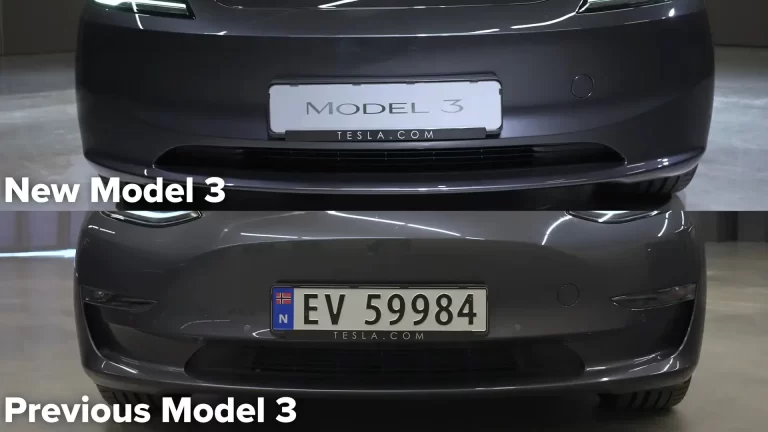 Inside, the 2024 Model 3 takes minimalism to the next level. There's a new dashboard dashboard and a new steering wheel that's similar to the one in the Model S. The steering column has been changed as well because it now completely deletes the two stalks. Indicator controls have moved to the left side of selecting gears is done via the new 15.4-inch touchscreen.
Tesla claims they've made a 30% reduction in cabin noise through incremental changes in sound insulation and adding the double-glazed windows we mentioned. The Model 3 also comes with new tires that were specifically designed for it, the Hankook Ventus iON Evo.