Rolls-Royce, Mercedes, and Bentley are some of the most renowned brands in the luxury car market. They've transitioned from offering just sedans to larger SUVs which are now even more popular and profitable. This year, the world's largest automaker is planning to challenge some of these luxury SUV nameplates from Europe with the 2024 Toyota Century SUV.
It's hard to believe it, but the Toyota Century SUV is finally on its way. According to the most recent report from the Japanese scoop website Best Car Web, it will be shown during the fall or early winter of 2023. Initially, the luxury 4×4 will be offered with a plug-in hybrid powertrain centering around the 3.5-liter displacement, but in three years, a Century EV will bring high performance to the SUV segment.
For decades, the Century has cemented its reputation as one of the rarest, most interesting Japanese cars ever made. It's the only Toyota with a V12 and was used by various heads of state, royalty, and CEOs. It's also developed a cult following in North America, where people import 25-year-old examples for around $20,000. People like James from Throttle House, for example.
Until now, the vehicle has been referred to as the Toyota Century SUV. But since these luxury sedans already have their separate badging, they will call it the Century and add another name to the end. Century sedans have both a large "C" badge and the gold phoenix logo, a symbol of the Japanese Imperial House.
Century SUV expected specs and features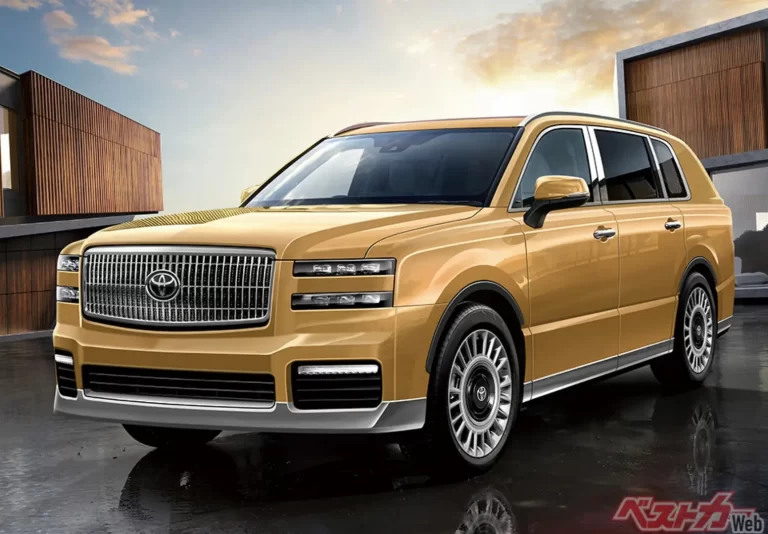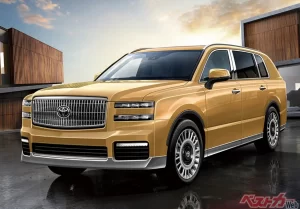 The 2024 Century SUV will be based on the same TNGA-K platform as other large SUVs and crossovers. Its closest relative is the large Lexus TX 3-row vehicle. The engine given to the Century will be borrowed from the highest grade TX 550h+, which features a plug-in hybrid 3.5-liter, AWD with an e-axle powering the rear wheels.
The Century SUV will measure about 5,200mm from bumper to bumper. That's 204.7 inches, about 5 inches shorter than a Rolls-Royce Cullinan and 4 inches shorter than a Bentayga EWB.
The yet-unnamed Century SUV will be a heavy vehicle total weight of around (or exceeding) 5500 lbs. That would put it in roughly the same league as a Mercedes-AMG G63, comparable to some Bentley Bentaygas, but lighter than a Rolls-Royce Cullinan. But with only 400 hp and Toyota's patented hybrid technology, the Century SUV will not compete with its high-performance German or British rivals in terms of raw performance.
That job will be left to the electric Century SUV, which is said to arrive in 2026. Toyota has big ambitions in the EV segment with 1.5 million sales by 2026, and having an uber-luxury model certainly can't hurt.
According to Best Car, the development of a new battery that doubles the current range is the key. Toyota's first EVs such as the bZ4X fall short in that department compared to Tesla.
The Century EV is supposed to be a performance vehicle and a VIP transport, but we don't know what kind of power it's supposed to make. What we do know is Toyota will develop all kinds of high-performance EVs, like the next-gen Supra and a Celica-like sports car.