If you could only buy cars from one year, what year would that be? It's a very interesting question. Obviously, we all have personal preferences when it comes to collecting cars. But you'd be surprised to learn many modern classics you love were available in one particular January-to-December interval. 2005 is the magical year in question, and to prove this Doug DeMuro compiled a whole list of cars from Japan, Europe and Detroit.
We 100% agree with Doug on this, which is a little surprising. 2005 is only 18 years ago, so nostalgia isn't the determining factor. Instead, you've got a good combination of design, driver engagement, and engineering present in everything from exotics to modern muscle cars.
Obviously, 1966 or 1969 would have been great years too, but Doug wanted to focus on modern cars… which are sold on his website. Plus, you wouldn't have hot hatchbacks or Toyota Supras back in the 1960s. So if you think about that, maybe the mid-2000s are the golden age of the automobile and we just can't see it yet.
Doug's favorite car from 2005 is the Porsche Carrera GT, which is hardly surprising considering he bought one and it's in the background. The Ford GT is also on the list, again, not surprising at all. Lamborghini was making the Murcielago V12 and the Gallardo had recently come out, so it was the beginning of a new era.
Doug's Ferrari flavor of 2005 is the 360, followed by the 575M. I do have to admit that Kennan's year, 1997, has much better prancing horses. And you could also argue for a year like 1988 if you want great supercars, but then you lose all the JDM and American goodness.
Detroit vs. Japan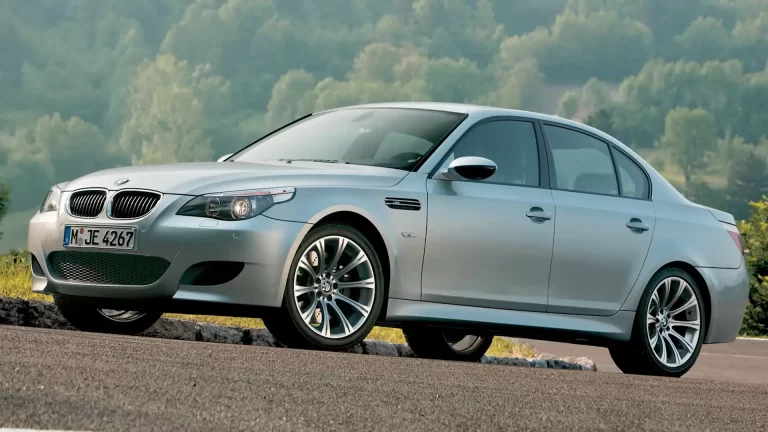 Most car enthusiasts buy Mustangs and Hondas, not Ferraris, and 2005 is a particularly good vintage for those. 2005 is the first model year of the famous S197, a Mustang with great styling and engineering which brought the muscle car segment back to life. And over in the Dodge camp, the Charger sedan went into production that year (as a 2006MY), while the Chrysler 300C was already being bought by every rapper in America.
Making the argument even more compelling, Dodge had just come out with the SRT line, adding V8 engines which sounded amazing to the above-mentioned sedans. Between 2004 and 2006, Dodge also made a truck with the V10 engine of a Viper, the Ram SRT-10. Obviously, a year like 2008 would have even better muscle cars, but you'd be missing out on some legendary imports.
In 2005, Honda was selling the epic VTEC wonder that is the S2000 while the NSX was right at the end of its run. Toyota wasn't making the Supra any longer, and Mazda was selling the RX-8, which was more popular(by sales) but arguably worse than the RX-7. You can't go wrong with the NA Miata from 1997, though the NC from 2005 is modern and cool too. And can you picture the rivalry between the Subaru Impreza WRX STI and the Mitsubishi Lancer Evo? 2005 was when you had the Blobeye and the Evo VIII, maybe the best generations of all.
Germany made some of its best cars in 2005
BMW is known for its sporty sedans, and back in 2005, they had something called the E60 M5, which sounded like an F1 car and looked… kinda weird. Doug knows this screaming V10 5.0-liter isn't the most reliable, but back 18 years ago, it came with a manufacturer warranty. And how about the E46 M3, this amazing-looking classic with maybe the best non-turbo inline-6 engine ever?
Mercedes AMG models were actually a little better than Doug makes it sound. Sure, the E55 wasn't the pinnacle of performance, but you also had things like the SL65 AMG with a large V12, the lovely CLK coupe which looked awesome in DTM spec, and my favorite little hot rod, the SLK 55 AMG. It's a weird choice, but there's nothing else like that.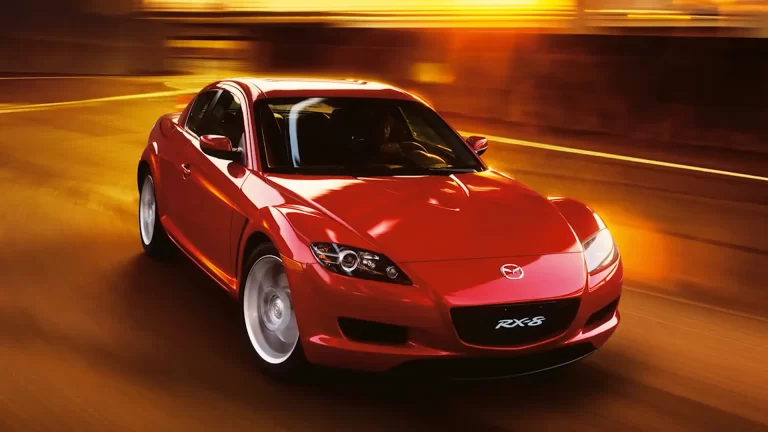 German cars were so good at making huge power and going fast that Detroit even came up with a rival. The first-ever V series model had just come out for 2004, the CTS-V. A Corvette sedan with a manual, what's not to love?
And back in 2005, Volkswagen was in that over-ambitious era. So you had the Phaeton with a 6.0-liter W12, R32 Golf. Meanwhile, Audi made the RS4 sedan with the 4.2-liter FSI motor. Yes, many of these German cars are notoriously unreliable, but they're also undeniably cool.
And circling back to Porsche, which is the go-to sports car brand, 2005 gave us the 997 generations with great performance and some real steering feel. You could also buy the Cayenne Turbo, which is rapidly becoming a "classic performance SUV".