The all-new 2023 Toyota Prius is taking over the tuning scene in Japan. The famous hybrid was already one of the most popular modified vehicles in the country, and this new generation has just received a body kit from the renowned tuner Kuhl Racing.
In case you didn't know, Kuhl is responsible for the world-famous engraved-metal Nissan GT-R, which became famous many years ago. More recently, they released a widebody kit for the Toyota GR86. And at a recent tuning show in Japan, they presented body kits for the Crown Crossover as well as the new Prius.
The Kuhl Racing package for the 2023 Prius is called the Kruise KR-60PRR and is described as a "basic said." There's just something old-school about giving names like that to body kits. Compared to their GT-R and even the GR86, it's easy to understand why you'd call this basic, though.
At the front, Kuhl adds a subtle spoiler tucked under the chin of the car. It costs $516, but you can pay $804 and have it painted. Side skirts can also be ordered for $584 unpainted or $872 matched to your color. Finally, the kit includes a rear diffuser for up to $865. So for about $2,500, your Prius can look fast.
But we're not done. Kuhl also offers a 9mm wide fender flare set. We'd have the painted version for $1,366 because otherwise, the Prius starts to look like a crossover. Finally, a 3-piece rear wing adds subtle aggression to the rear of the car for $888.
Obviously, Kuhl's show is also lowered, which seems to be done with a new sprint set. The tuning company offers its own wheel set, which matches the new 5×114.3 bolt pattern and was demoed on the car.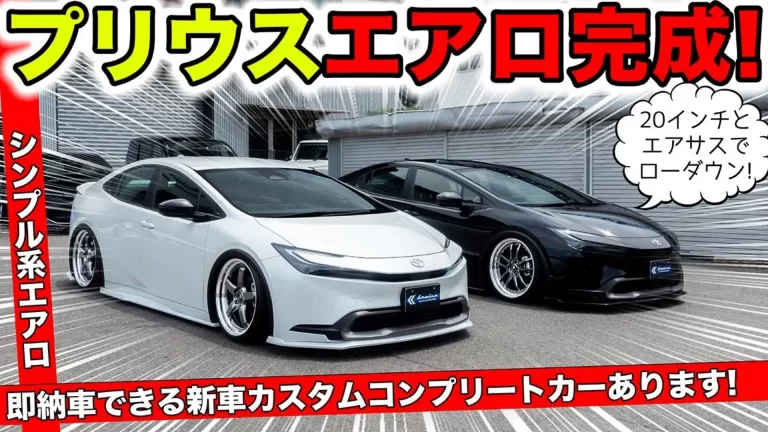 VRAVRA Mars Kit for the Toyota RAV4
Kuhl also recently revealed a kit called the VRAVRA Mars designed for Toyota's popular hybrid SUV, the RAV4. As the name suggests, it makes the 4×4 look like it came from the planet Mars. Many panels have been replaced with angular, geometric designs, leaving them barely recognizable.
From the front, the Mars RAV4 is very rugged, resembling the Grumper aftermarket bumper, as well as the $350,00 Rezvani Tank. The kit isn't that expensive. However, Kuhl still charges you 2,140,560 yen ($16,608) for the 12-part package even before it's painted.