Ford started production of the Thunderbird back in 1955. It was a Corvette rival, a personal luxury car, and a design icon. But it took until 2002 for the Thunderbird to play a role in one of the most iconic action movie franchises of all time, James Bond. Three years later and the Thunderbird was dead.
I love the Thunderbird and I love James Bond, so it was impossible for me to overlook this 2003 Ford Thunderbird 007 Edition, one of 700 units that were built to commemorate the car's appearance in Die Another Day. The car is actually way cooler than its appearance in the movie, which is kind of ironic if you think about it.
The Bond girl Jinx, played by Halle Berry, drives the car only briefly, and it's later seen in the background of a few shots. But this was a big deal for Ford, which published promotional material with a bikini-clad Berry appearing in one of the port windows, next to a gun-wielding Pierce Brosnan.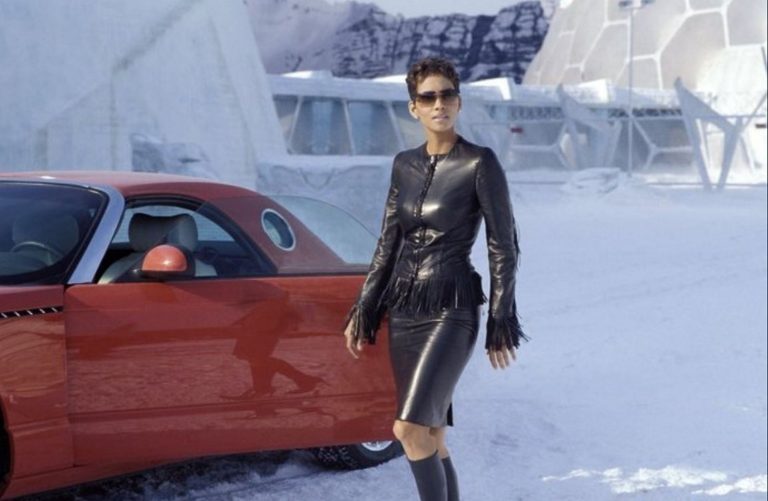 The real movie cars in Die Another Day were the Aston Martin V12 Vanquish and the Jaguar XKR, two sports cars that work much better within the role/franchise. Ironically, this 11th-generation Thunderbird, the last one ever made, was based on a Jaguar platform and used a Jaguar-designed 3.9-liter V8 engine.
The Thunderbird 007 Edition was painted Coral, not to match a bikini, but as a tribute to the Sunset Coral hue of the 1956 Thunderbird. The one driven by Jinx in the movie had a Coral top, but for production, they went with a contrasting white.
Each car came with a numbered plaque inside the cabin, 21-spoke chrome wheels, and white seats. We understand that Ford actually made only 694 cars; the other 6 were either used for filming or kept within the company. Back in 2003, one of these James Bond editions would set you back $43,995. They also came with performance enhancements over the 2002 model, such as a new variable intake camshaft timing which boosted output from 252 to 280 hp, and electronic throttle bodies for better response time.
Possibly the cheapest bond car you can buy is a Thunderbird
Over the years, there have been many iconic James Bond cars. Most are ridiculously expensive, though. The DB5 costs a fortune, for example. And back in the 1960s, they chopped a Toyota 2000GT so Sean Connery could fit. One of those costs about $1.6 million right now.
So you could argue that this Thunderbird 007 Edition, for sale at $34,900 is a relative bargain. It's cheaper than it would have been when new, and seller RK Motors boasts that it's only done 5,863 miles since leaving the Ford factory.