Audi is busy developing a bunch of new models at the moment, ranging from the all-new A4 to all sorts of Tesla rivals. At the same time, the full-sized Audi Q9 is in the last stages of road testing.
It's believed that the Q9 is going to be the most practical and largest Audi SUV with an impressive wheelbase designed to seat many people. While its primary market will be China, the US might also receive such a vehicle, which would compete with the Mercedes-Benz GLS-Class and the BMW X7.
The Audi Q9 began being sighted about a year ago, during arctic testing. Two things were obvious. First, it had a large grille, a trademark of the quattro brand. But also, its front end suggested it was engineered more like a crossover.
By that, we mean that it's got the same sort of layout as a VW Atlas. And while that might not seem premium enough, many companies use such an architecture. Just think of all the hot-selling Cadillac crossovers which don't use the same V8-driven layout as the Escalade flagship SUV.
In any case, the Audi Q9 was seen testing at the Nurburgring a couple of months ago, which means the Germans are quite serious about its development. As usual, the camo was pretty thick in order to hide this new design. But the Russians at Kolesa decided to render the SUV and give us a good look at what's coming out later this year.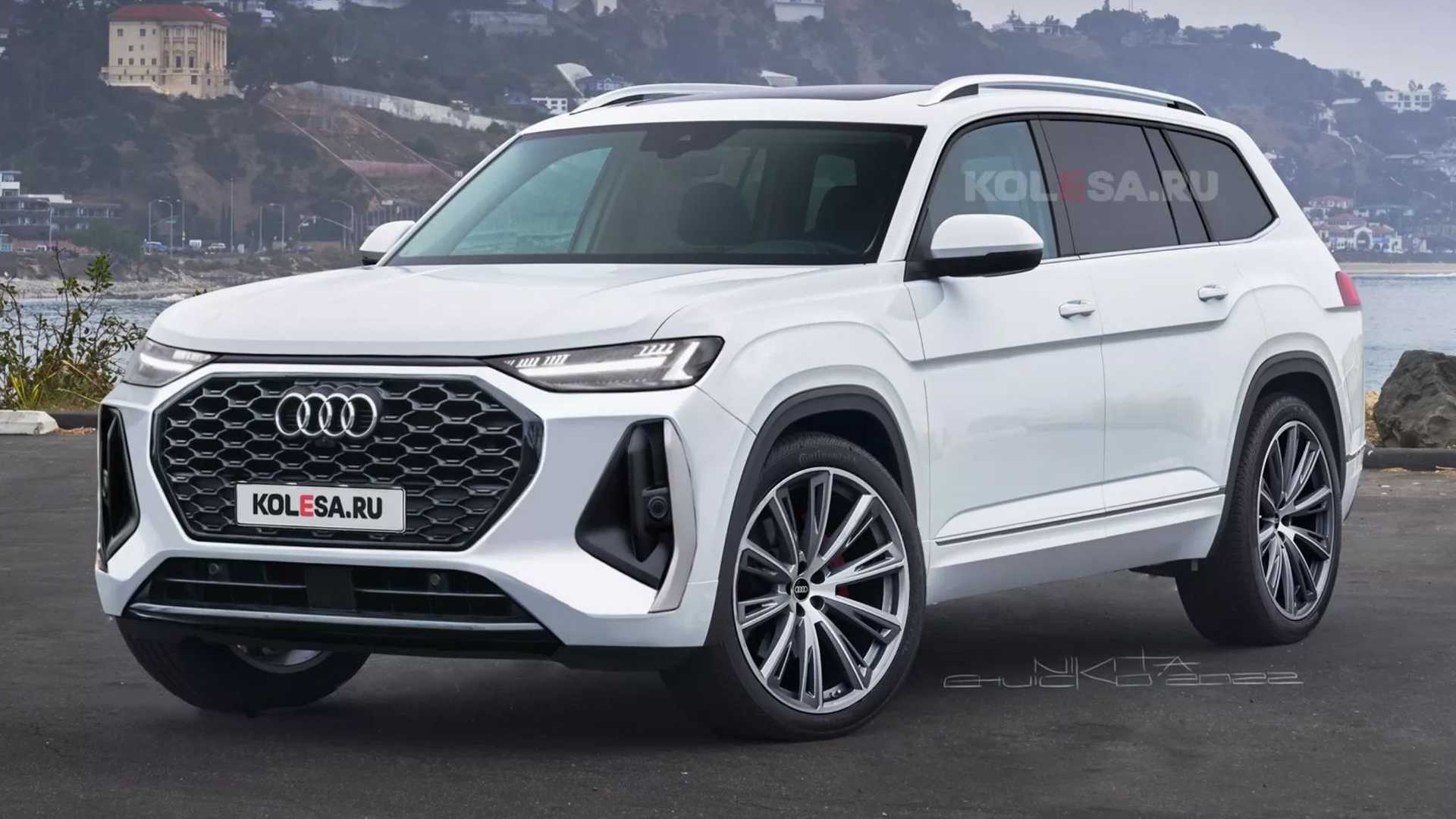 The body is quite upright, and the front end quite similar to the current roster of Audis. But we're not really sure about the rear, which has been too heavily camouflaged. At the right price, this would be a great premium family car, though some might see it as unworthy of the badge.
It's possible that the Q9 is actually a replacement for the Q7. The current generation came out in 2015 (in Europe), receiving a facelift in 2019. So it's overdue for a complete overhaul. And switching to the MQB platform was exactly what was supposed to happen with the next-gen A4. It's not like the Q3 is looked down upon due to its underpinnings.
For engines, we suspect the Audi Q9 will go quite small. A V6 is available on the Atlas. But we suspect the plug-in 2.0L turbo setup would work better. There are turbo V6 engines that can fit the MQB as well.
Update: the SUV has been revealed in China this week and is actually called the Q6, even though that's supposed to be an e-tron model name. Check it out: